As a way to distract ourselves from the endless COVID winter, my husband, Ken Gracey and I decided to collaborate on a children's book. The book gently tells the story of Brian, bees, biscuits and honey and ends with a surprising twist, educating the reader about safety and respecting nature.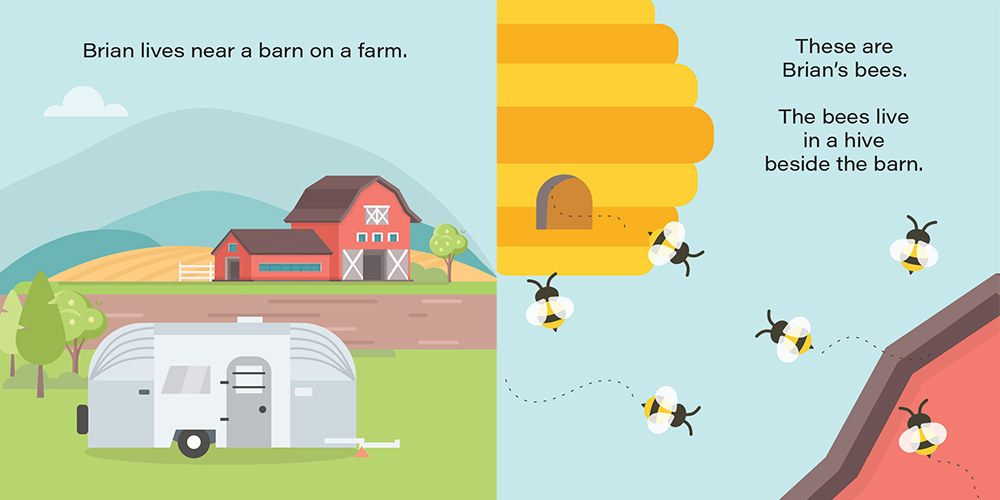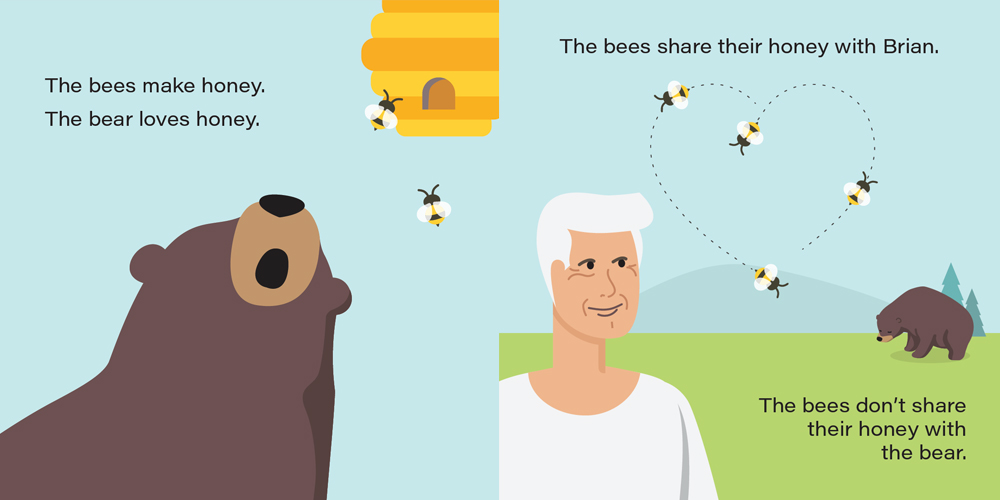 The story is inspired by a friend who possesses a childlike wonder and is able to make the world magical. For our friend, it's not uncommon for a walk down the beach to transform into a quest for beach glass, which when found becomes the Eye of Sauron when embedded into a wand. 
The farm is a gentle, pastoral sanctuary, where strange and lovely intersections with nature occur. Designed in Illustrator, this may become a series.