Before Bayleaf came on board to implement a custom Sitecore CMS solution, the WorksafeBC Team had been working on the design and content strategy with third party vendors for two years. Even with a robust IA and well developed design system at the ready, the implementation process revealed plenty of unanswered content and design conundrums that needed solutions.
Language Page Product Design
One of the gaps that was identified were the language pages, which I took the lead in designing, defining the technical requirements for, and heading delivery of. The translated language pages housed essential information and documents for workers and employers in 7 languages.
The Worksafe communications team soon realized the original design provided by the agency wasn't compelling enough to serve as a welcoming ambassador to non mainstream audiences, nor did it accommodate for the variety of content types specific to the pages and distinct audience needs.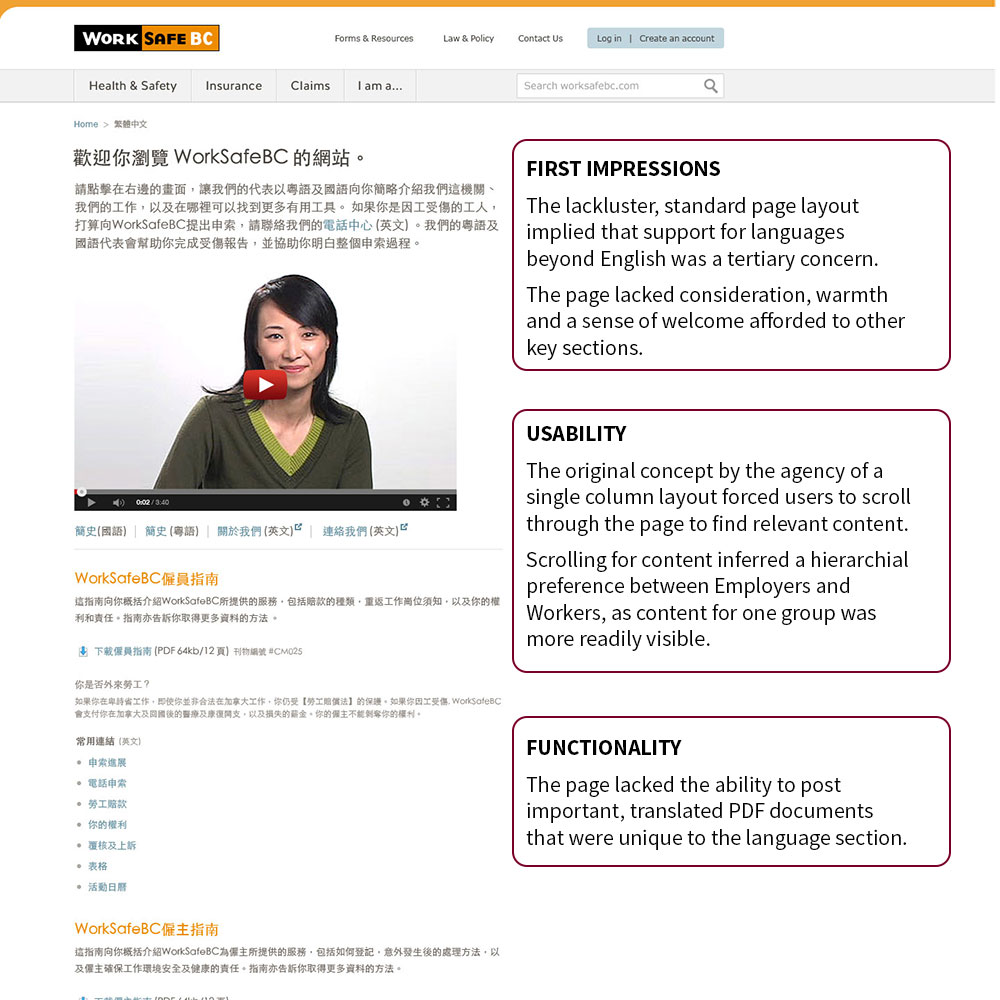 Working closely with WorkSafeBC communications, the language page specifications were hammered out to:
support documents and page links

House an intro video

highlight relevant content for Employers or Workers.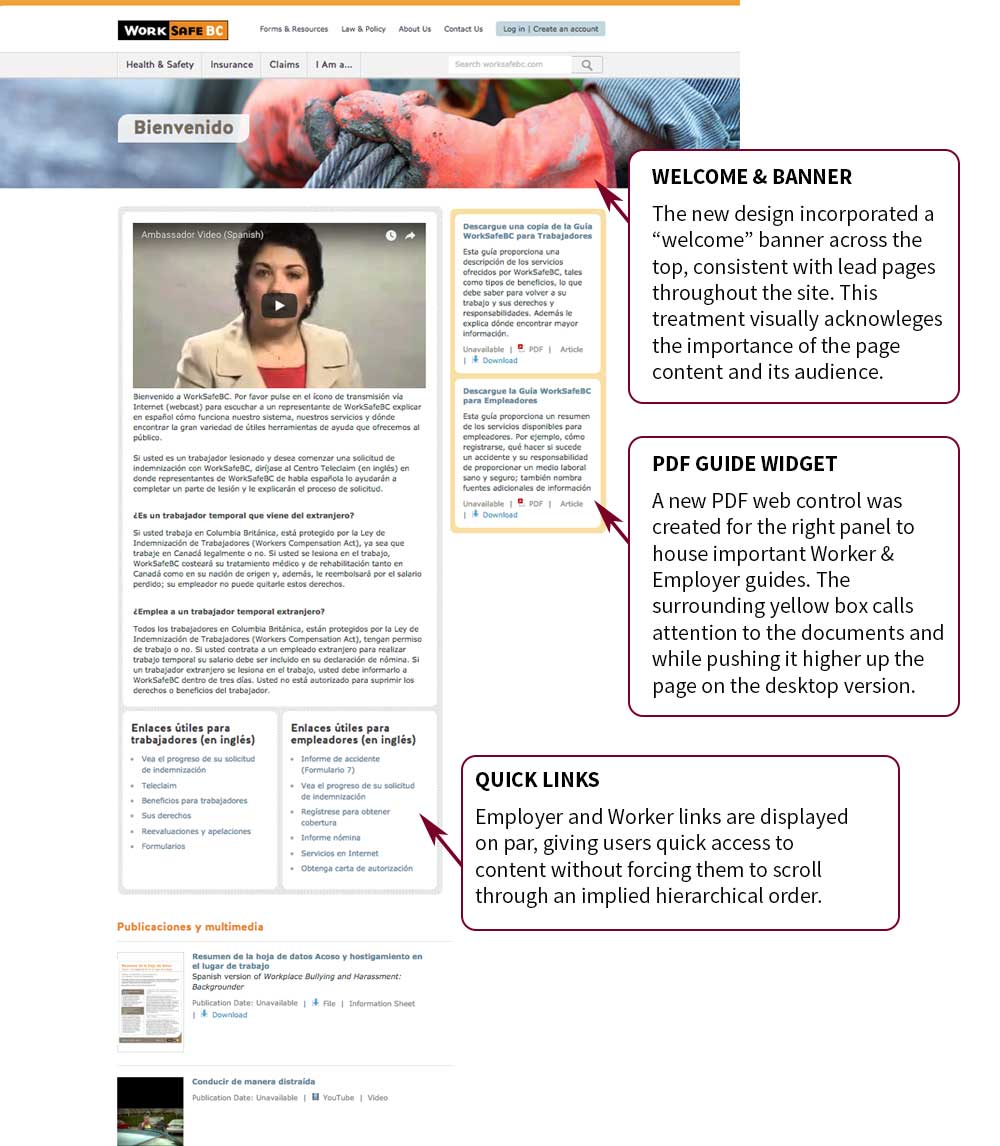 The final page template design provided unique functionality honed to fit specific audience needs, while fitting seamlessly into the established design.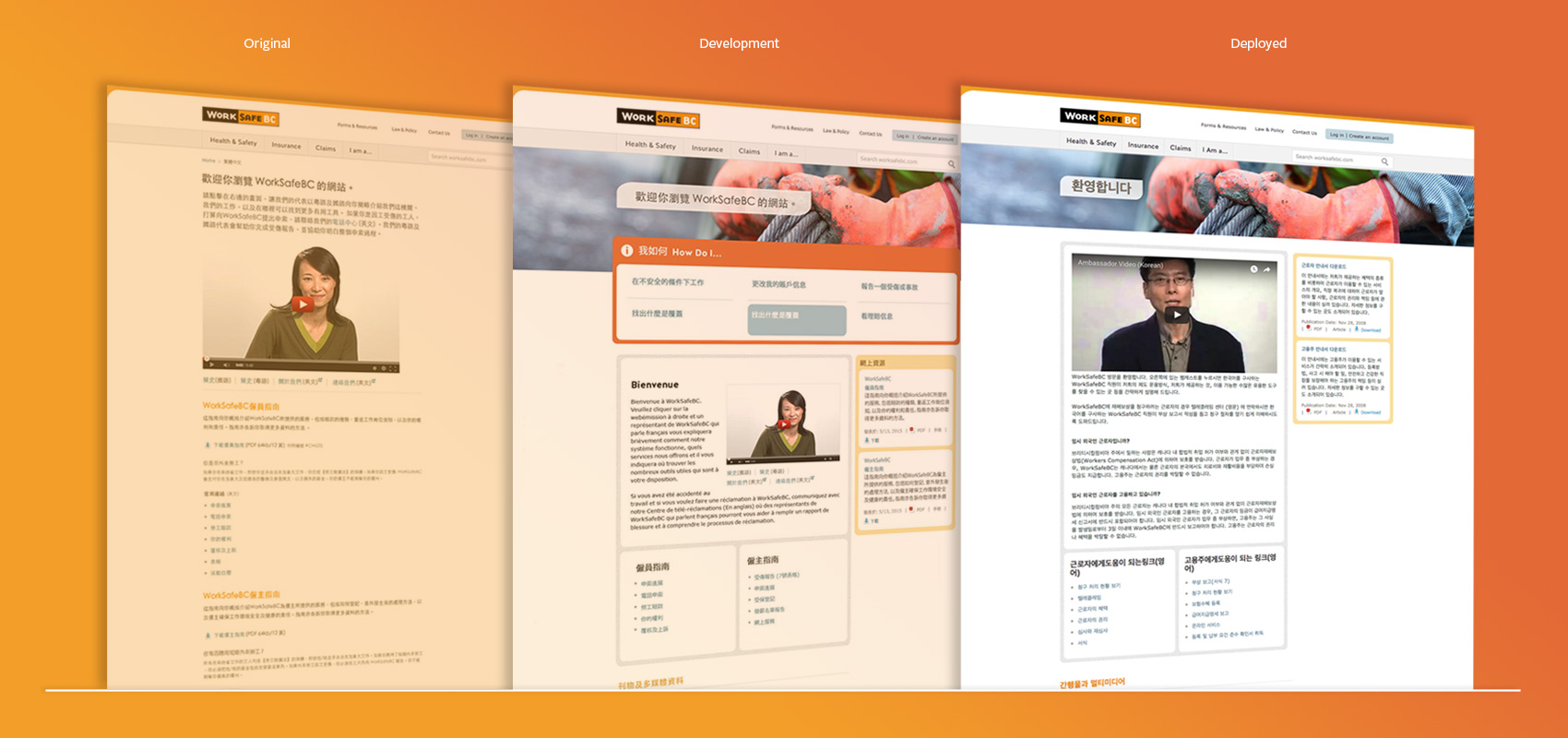 Tasks involved in this section included working with the client, working with the front and back end development team at Bayleaf Software, performing Quality Assurance, doing content migration, publishing and producing final how-to documentation.
Client Services and Training
Throughout the entirety of the implementation process I was a key intermediary between the WorkSafeBC communications team, the product owner and the development team. Working within the Law and Policy section, I had the opportunity to work with Subject Matter Experts to develop the section's Information Architecture and propose solutions for their complex needs. I lead on-site and virtual training sessions on Sitecore and how to apply custom developed components.